Date: Friday, November 15, 2019 at 7 PM – 11 PM
Location: House of Mosaic.
RSVP at info@atiaruba.org or call: 5827593.
For more information, you can also check out the official Facebook event.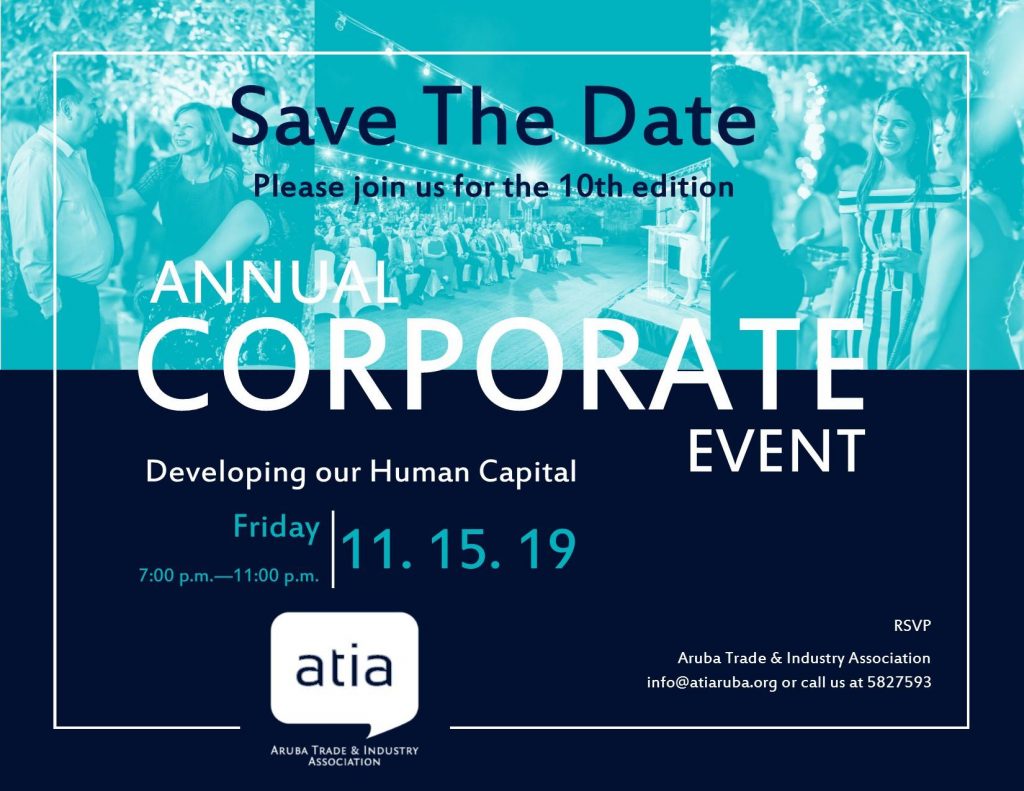 More about ATIA
The Aruba Trade and Industry Association (ATIA) is the leading advocacy organization representing the interests of the Aruban businesses.