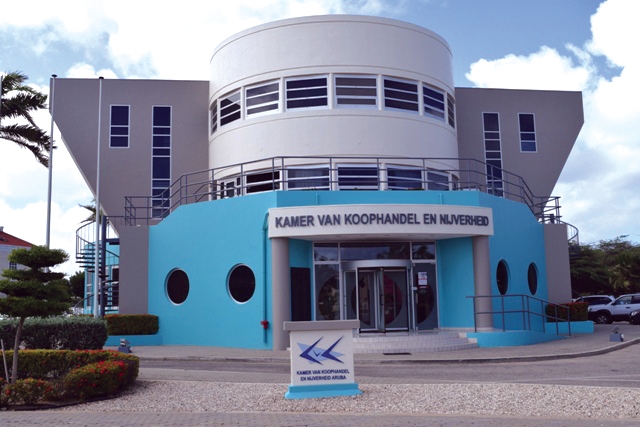 January 2018 delivered more registrations, which would have given indication that the first quarter of 2018 would be better than its predecessors. February and March 2018, however, did not follow this trend and were unable to meet the figures that 2017 provided during Q1. 
The Aruba Chamber of Commerce and Industry (ACOC) collected and analyzed the information regarding the registrations during Q1 of 2018. Through the information of registrations and cancellations the ACOC attempts to give an indication on how the economy has developed. In regard to the demand side, the CBA indicated that regardless of a positive development, consumers remained cautious and negative. The situation is very likely influenced by the delay in the refurbishment of the refinery and by measures to reduce the financial deficit to be implicated by the Government of Aruba. Tourism as its main economic pillar has seen positive figures, which would sustain any further economic downturn. Many large investments have slowed down, but are still ongoing. During Q1 2018 the total registrations recorded summed up to 345, which counts for 36 fewer registrations compared to Q1 of 2017. There were also fewer cancellations compared to same period of the previous year.
Registrations
As indicated there were a total of 345 onshore new businesses registered during Q1 of 2018. Since May 2017 there has not been any new offshore registration recorded. Q1 of 2018 started very promising but ended with fewer registration compared to Q1 of 2017. The numbers of the last two months can be matched with 2016 which means that the desire to start a business has not continued to rise the last couple of years. This development will be interesting to follow in order to see if there is a pattern of registrations that correlates with the other factors affecting the economy. Q1 of 2017 had the highest total of registrations over 2017 and in order to maintain a good result for 2018, business endeavors need to be stimulated and incentives to start a business need to be created. Sole proprietorship plays a key role in the economy of Aruba and during Q1 there were 202 new registrations, which accounts for 11% more than Q1 of 2017. VBA (LLC) has 102 registrations, NV (Inc.) has 37, VOF and other types have two registrations each during Q1 of 2018. Only the sole proprietorship type has continued to grow in number of registrations during the last years. VBA decreased with 19.7% and NV with 28.8%. The entity types VBA, NV, and Sole Proprietorship form collectively the majority (98.8%) and remain key entities that shape up the commercial gears of Aruba. From the analysis per sector, we can conclude that 'services in general' are the leading sector to start a business. Most entities of this nature are located in Oranjestad and Noord. These two areas are also the most popular for establishing a location for a business. Noord is closely followed by Santa Cruz and Paradera. Hereby showing that due to the nature of Aruba's free market enterprise and limited restrictions, it is possible to establish your business where you consider it to be most beneficial for you. San Nicolas falls in the last slot and it remains an enigma whether the refinery will open or not.
 A look at the total registration of Oranjestad shows that there were 126 new registrations located in this area. Noord follows with 94 registrations of new companies for Q1 of 2018. Santa Cruz and Paradera have each 38, Savaneta has 37, and San Nicolas has 25 new registered companies. The density to have a business established remains in the area of Oranjestad and Noord. Nevertheless other districts have slowly increased in numbers. 
Registrations during Q1 have fluctuated since 2012 and reached a peak during Q1 of 2017. Developments influenced by the decisions of a new government, the restoration of the refinery, dependence of the hotel sector, private investments and consumer confidence contribute to the figures seen during Q1 2018. Tourism was the most important driver for economic activity, as hotel revenue and tourism receipts grew during Q1 together with increments in private investments as indicated by the CBA. The number of cancellations recorded during Q1 2018 has also settled. We see that fewer cancellations have been registered and this could indicate that existing companies were able to stay afloat or that inactive companies have not been reported as such at the Chamber. The Chamber is aware of the situation that entities are not reported, with the consequence that the cancellations are not accurate. By law, as mentioned in the 'Trade Register Regulation' article 13, all changes need to be mentioned and the cancellation of a business is no exception. A cancellation would indicate a status change of a business and this information must also be updated in the registry at the Chamber.