Social Media Matters Curaçao is the largest social media event on Curaçao organized by Evento Curacao & Kimpact.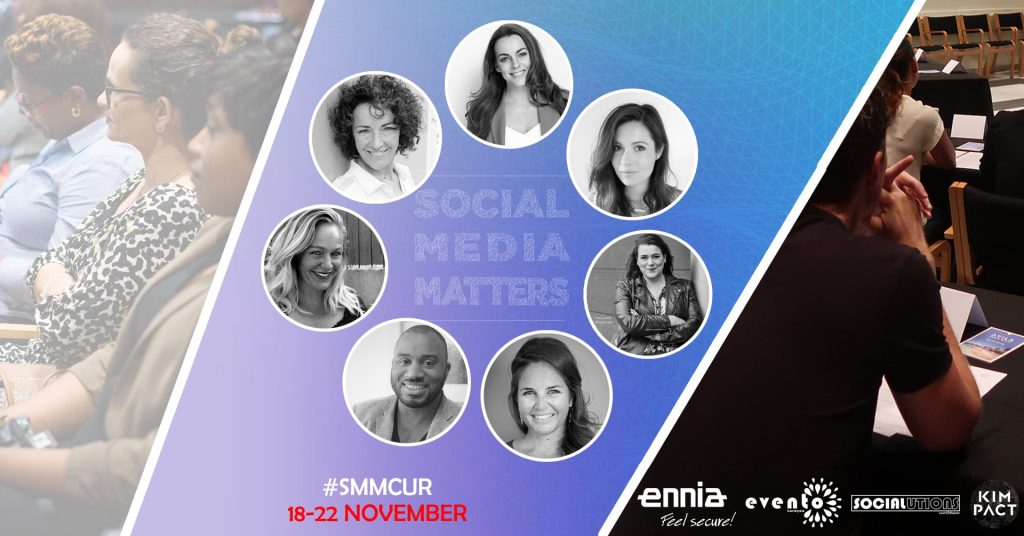 Local and international experts share their knowledge and experience with hands-on workshops and inspirational sessions. Be informed and inspired by the latest developments in the field of social media, in the broadest sense of the word.
Date: November 18th to 22th 2019.
More information at: Social Media Week Curacao.