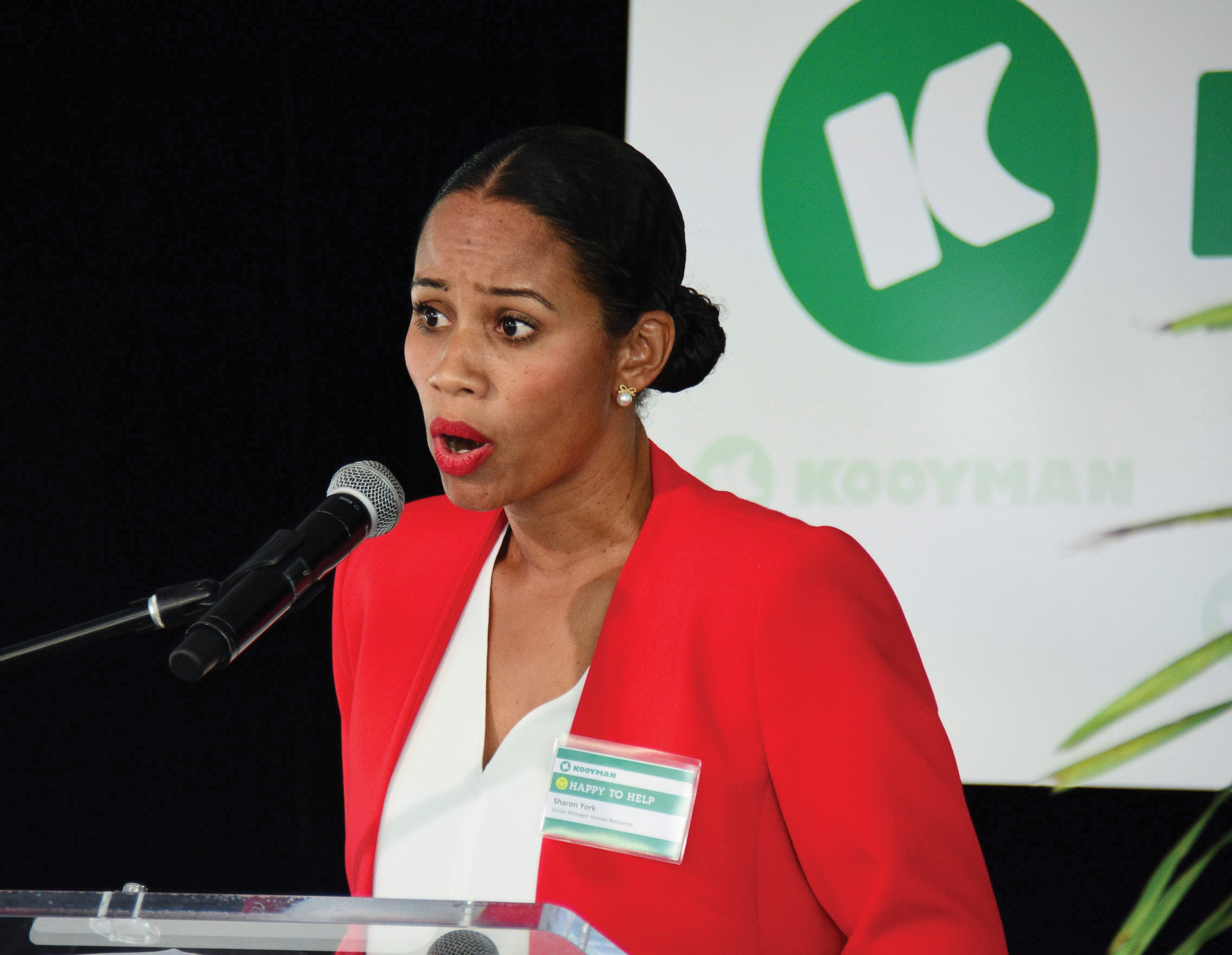 International expansion and e-commerce
'There is always something to do'. With this slogan, Kooyman not only addresses the private consumer as well as the construction professional, it is also a slogan that concerns the company itself. After all, the market leader in building materials and everything that has to do with home improvement on Aruba, Bonaire, Curaçao and Sint Maarten, is on the move and constantly looking to the future. After investing in 4 megastores on Aruba, Curaçao and Bonaire since 2011, Kooyman is now spreading its wings outside the Dutch Caribbean.
In the first quarter of 2020, Kooyman will open a megastore on Barbados.
"Our first store outside the Dutch Caribbean," says HR Manager Sharon York with pride about the coming expansion of the company. "Barbados is one of the larger islands in the Caribbean with many highly educated inhabitants. All demographic factors contribute to the choice of Barbados. Besides that, we believe our retail formula, including our Drive Thru concept can be of an added value for the Bajan market." 
The Kooyman concept is new for Barbados. On March 14, the day after the groundbreaking ceremony, the Kooyman Holding International BV CEO Herbert van der Woude said it this way in Barbados Today: 'We think Barbados has a good investment climate in the long term; political stability and steady yearly GDP growth. Secondly, in our four existing markets there are 320 000 inhabitants altogether so Barbados with its 290 000 inhabitants almost doubles our potential market.'
Family business
York feels at home with this internationalization of the company. She has a Frisian mother, a father whose roots go back to British Guyana and she grew up in the Netherlands and on Curaçao. York completed studies in pedagogy and social sciences, and her work experience moves on an international level. She worked for a Dutch multinational for five years before she went back to the Caribbean to coordinate HR policy for the multinational professional services network PricewaterhouseCoopers in the Dutch Caribbean. In 2014 she made the switch to Kooyman. She was pleased with the "hands on – low key" organization that perfectly matched her innate mix of Caribbean warmth and Frisian sobriety. "Kooyman has all the benefits of a family business, which it still is, and it has a very professional and international attitude. I really like that. Yet, this new step in Kooyman's policy is also exciting for York. "We truly believe our proven Kooyman concept, combining a store and a Drive Thru under one roof, can bring added value to the Barbadian market."
Market leader
Like the Prime Minister of Barbados Mia Mottley and Van der Woude York likes to assure local competitors in the hardware sector that this new megastore is not one to fear. She refers to the words of Van der Woude on www.loopnewsbarbados.com in the article Don't fear Kooyman: 'To them [our competitors], I want to say, they need not worry for unfair or unethical practices. We are not price fighters. We will fight a tough but fair and open battle to gain our share of market just as we do in all other four markets that we are in.' 
In addition, York is aware that Barbados has a different, more formal culture than she is used to in Aruba, Curaçao and Bonaire. "Barbados used to be an English colony. The roots of the British attitude are still there: people are generally very polite and courteous. Moreover, as on many islands, the Barbados government has had an economic policy to protect the local market for many years. Because of this, newcomers have to work hard to prove themselves and get adopted by the people."
According to York, not much has to be changed about the concept of the megastore. The formula as it currently works in the megastores on the Jan Noorduynweg and Kaya W.F.G. Mensing in Curaçao and on Kaya Korona in Bonaire is good. It has made Kooyman the absolute market leader in the segment. The applied Drive Thru concept in particular is a success. "It is a very effective process; clients who know what they need can shop quickly. That is extremely important for the professionals in the construction world, but we notice that private consumers are happy with it too."
Big new employer
That is why the model has been transferred one-on-one to Barbados. And that's why the employees who have to keep the store running on Barbados receive their training in Curaçao, Aruba and Sint Maarten. A tough job because Kooyman is a big new employer on the island. The new megastore asks for hundred plus new employees, all of which are recruited on Barbados. According to York they get a lot of responses on these vacancies, partly because Kooyman has a well-developed onboarding program. "All new employees will be thoroughly trained on the shop floor at the other islands and they get an extensive introduction tour at our head office. Conversely, we have a Flying Squad from our existing megastores: a team that will be flown in to help build the new store. We really believe in Teamwork makes the dream work."
It is York's responsibility to make sure that everything is well organized, and she enjoys it, although there are some challenges. "As an organization we have a challenge in our onboarding process: although the jobs are clear, many of our internal briefing and communication files are in Dutch. For the Barbadian market we are adjusting all files and training our colleagues to explain and help their Barbadian peers in English."
Drawback
The concept works well and innovations in the construction world evolve not as fast as in the world of internet and communication technology. Managers keep track in each department – steel, wood, plumbing, etc. -, adjust the range to international developments and, in particular, to customer demand which varies slightly per island. "That has to do with differences in taste and building restrictions. For example, hilly Sint Maarten partly requires other materials than Bonaire and the taste on Aruba is much more American-oriented than in Curaçao."
Despite the fact that everything is going well, Kooyman remains alert about the future. "The strength of Kooyman is that it is not a specialty store," says York. "We focus on private consumers and the professional construction world. Both are equally important. The assortment ranges from house stickers to large materials for contractors. The only drawback is that we do not have a depth range available in store. For example, if a customer wants to have a certain tile in pink, we have to order it."
Future challenges
And that is one of the future challenges for Kooyman. After all, the retail sector on the islands differs from the United States and Europe. E-commerce doesn't play a major role, although the company is constantly considering how to respond to developments and modernizations in this field. "The wish to order online is latent among clients on the islands, but it is not easy to implement. Things like fast delivery and a return policy work in a very different way here. If materials have to come from overseas, we cannot comply with a slogan such as 'ordered before noon, delivered tomorrow'."
It is one of the things that keep York busy. And although the world of building materials logically reacts strongly to the ups and downs of the economy, she remains very optimistic about the future of the company. "We are positively inquisitive. For example, I am very curious about how things will go in Barbados and how Kooyman will develop in the future. There is so much going at this moment and that's why I will continue to be connected to Kooyman with great pleasure."