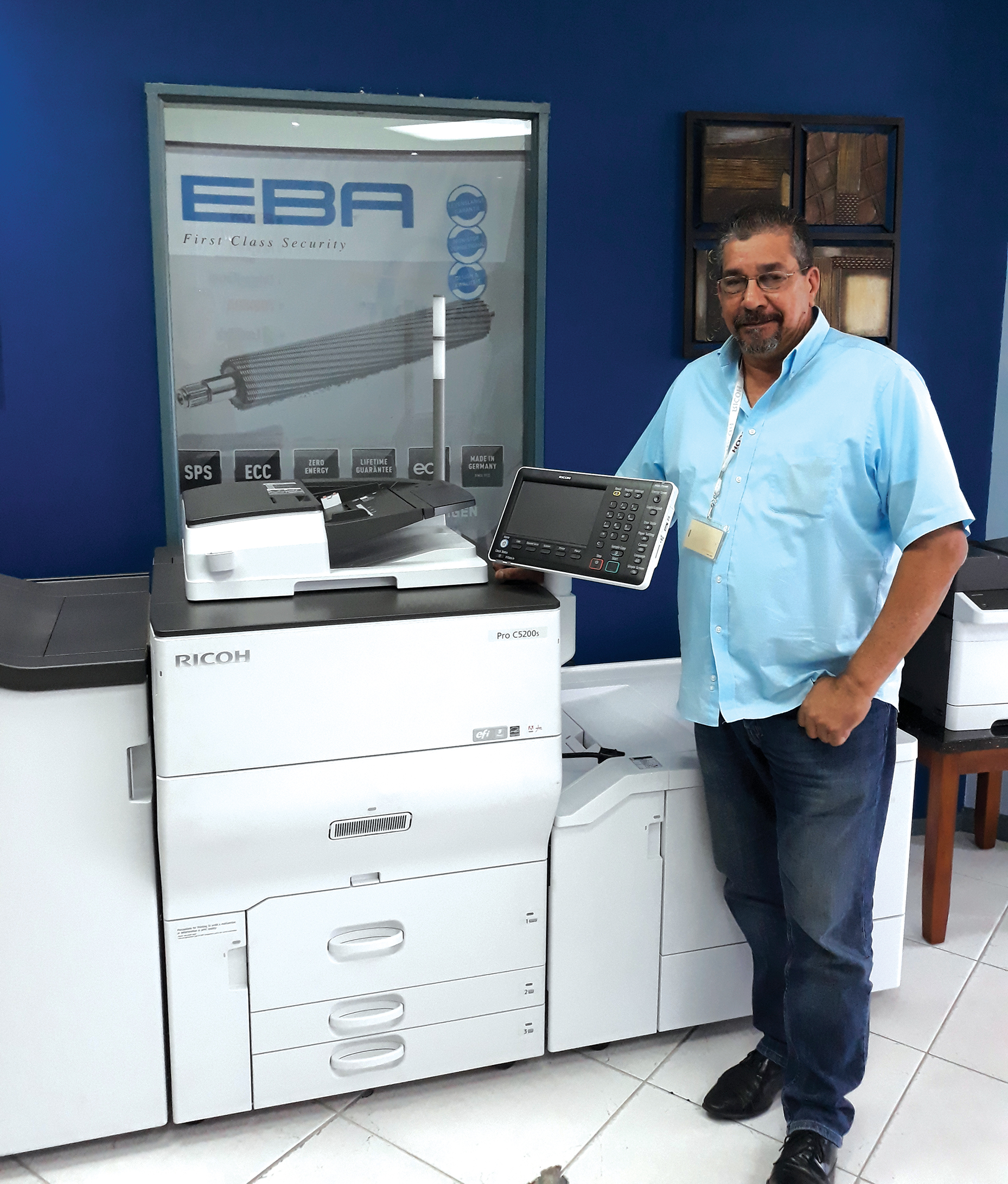 The company MultiPost saw the light of day in 1985 in Dordrecht, the Netherlands. MultiPost is now also active on all islands of the former Netherlands Antilles. The core business of MultiPost is to supply total solutions for mail and mail activities and activities in the field of plastic cards. The range of products and services have been expanded with printers and printing activities.
Curaçao
Curaçao was the first island where MultiPost became active. They have been introduced on the island by Setel, the former telecom company. Setel purchased a mail sorting machine at MultiPost in the Netherlands and wanted to receive the necessary service as well. MultiPost agreed, sold the machine and sent manpower with specific knowledge to the island to deliver the in-company service.  MultiPost decided to stay on the island and register the company as an independent company at the Chamber of Commerce. That's when the product line expanded for the first time and MultiPost became the producer of the identification cards (sedulas) and drivers licences of the Netherlands Antilles. The company has grown considerably. Nowadays, it employs 25 people. 'I started working for MultiPost in 2008 as one of the three employees at that time', tells René. MultiPost had just started selling printers and printerservices, which offered him an interesting new challenge, after having worked for a number of years at competitor Xerox. René adds: 'At MultiPost we have a very good, dynamic,  and young team. We provide our employees with training on IT development and service provision.' 
Bonaire
 In 2010 MultiPost was asked by the Rijksdienst Caribisch Nederland to provide their printer services. 'We responded immediately and have been operational for almost ten years on Bonaire and later also on the other islands of the Caribbean Netherlands, St. Eustatius and Saba. Last year, we also extended our service to St. Maarten and Aruba. Our current range can be divided into two types: products and solutions. The products include ID card printers, interactive white boards, laser printers, mail inserters, multifunction printers, production printing, projectors, scanners, and shredders. 
With solutions we mean different services to support business processes related to documents, printing and sending. In summary, MultiPost offers six types of solutions: secure print release, document management, managed print services (MPS), cloud printing & services, data card solutions and ID & Driver License security.' MultiPost does not stand still and a new solution is already being developed. Together with Cpost they are working on the development of new software which will make it possible that all physical mail will go from the post office to MultiPost to become digitized and digitally offered to the recipient. 
Sustainability
Sustainability and social entrepreneurship are themes that are considered important at MultiPost. They consciously choose to sell green devices and advertise them. All their products have a green label, they use considerably less energy. Although MultiPost does not have a specific charity policy, they do ssupport a few NGOs every year. Until recently, they were the initiator of an annual major football event, the Chippie Polar Cup.
MultiPost's general directors are major football fans and funded the organization of the tournament and the arrival of international clubs.