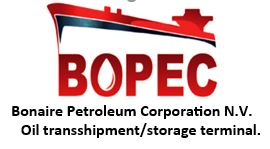 Requires the following professional:
SUPERINTENDENT MATERIALS
SUPERINTENDENT MATERIALS (INTERNAL/ INVENTORY CONTROLLER)
Task: The Superintendent is responsible for the full inventory and asset management of the oily terminal and the assisting with the yearly annual financial reporting.  Takes lead on asset and inventory management from buildings, inventory, stock levels, safe storage, yard layout, stock rotation, depreciation of assets, including recording and management of these; Manages non fixed and fixed asset accounting, oversees the sale of fixed and non-fixed assets, and administers the Company's capital plan; Measures and reports purchasing, warehousing and asset  Key Performance Indicators; Supports material Inventories reporting & compliance requirements , such as on hand and projected Inventories , obsolescence , cycle counts, RID Processing;
Skills and Knowledge: Minimum Bachelor's Degree (B.S.) in accounting or finance from four-year accredited college or equivalent experience in comparable profession, 10 years of audit, accounting, and financial experience within an oil terminal, extensive inventory accounting background to put in controls and processes to support the movement and accounting of inventory warehousing, experience in Materials and Inventory Control practices in MRP or Inventory Control IT systems, Knowledge of PGS standards and applicability of these standard.
PROFILE CANDIDATE
The ability to speaks and write business English, the ability to understand and speak Spanish
Must have initiative and is self-reliance, analytical, should have problem solving skills and must be a team worker.
Accurate , proactive, high ability to deal with stress
Ability and possibility to work over hours, no 7:30 AM to 16PM mentality
Commitment to continuous quality improvement and compliance
If you meet the requirements and profile please send your Cover Letter including CV and copies of Degrees and Certificates to humanresources@bopec.com
Attn. Mrs. Watson-Alee, no later than July 31st, 2019.
Criminal history, drugs, alcohol check and assessment will be conducted on applicants.