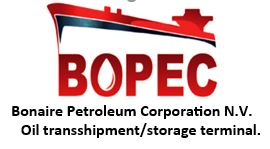 Requires the following professional:
SUPERINTENDENT ENGINEERING and INSPECTION
Task: The Engineering & Project Superintendent ensures that long term maintenance and new projects activities are planned, scheduled and executed efficiently and in accordance with API norms and safety procedures. Draft maintenance technical projects as it concerns to oil terminal and leads the contractors bidding process in this regards. Provide supervision and control to tanks, jetties, boilers, exchangers or piping. This includes mechanical inspection (pressure vessels, piping) and civil inspection (coatings, refractory, insulation) to ensure the use and correct interpretation of applicable codes and technical standards. (ASME, API, DEP, Steaming, NFPA/NEN, NACE, AWS, etc.) and ISO 9001/14001 standards. To make sure that, only materials, constructions and repair procedures, conforming to these codes are used.
Skills and Knowledge: Minimum Bachelor Degree/University in industrial or mechanical engineer. Knowledge and certification in ASME, API, DEP, Steaming, NFPA/NEN, NACE, AWS, etc.) and ISO 9001/14001 standards. 20 years of experience in maintenance on an oil terminal, or equivalent. Speaks and writes fluent Business English and Spanish, capable to communicate in Papiamentu, working knowledge in Spanish or Dutch is desirable.
PROFILE CANDIDATE
The ability to speaks and write business English, the ability to understand and speak Spanish
Must have initiative and is self-reliance, analytical, should have problem solving skills and must be a team worker.
Accurate , proactive, high ability to deal with stress
Ability and possibility to work over hours, no 7:30 AM to 16PM mentality
Commitment to continuous quality improvement and compliance
If you meet the requirements and profile please send your Cover Letter including CV and copies of Degrees and Certificates to humanresources@bopec.com
Attn. Mrs. Watson-Alee, no later than July 31st, 2019.
Criminal history, drugs, alcohol check and assessment will be conducted on applicants.