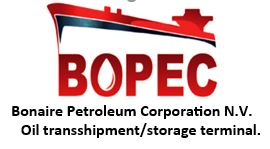 Requires the following professional:
QUALITY AND ENVIRONMENT AUDITOR
Task: The Quality and Environment Auditor conducts the full audit across the two main disciplines of quality and environment management system of the oil transshipment/storage terminal, providing help to managers and the company in understand the requirements of an Integrated Management System and requirements to maintain certifications and licenses according to law, rules and regulations.
Skills and Knowledge: A bachelor degree in business administration or relevant field with at least 10 years' experience as an quality auditor, certification of quality control (ISO 9000 /ISO 14001 ). Sound understanding of design and construction applications as they pertain to environmental management within an oil shipment and storage terminal.
PROFILE CANDIDATE
The ability to speaks and write business English, the ability to understand and speak Spanish
Must have initiative and is self-reliance, analytical, should have problem solving skills and must be a team worker.
Accurate , proactive, high ability to deal with stress
Ability and possibility to work over hours, no 7:30 AM to 16PM mentality
Commitment to continuous quality improvement and compliance
If you meet the requirements and profile please send your Cover Letter including CV and copies of Degrees and Certificates to humanresources@bopec.com
Attn. Mrs. Watson-Alee, no later than July 31st, 2019.
Criminal history, drugs, alcohol check and assessment will be conducted on applicants.